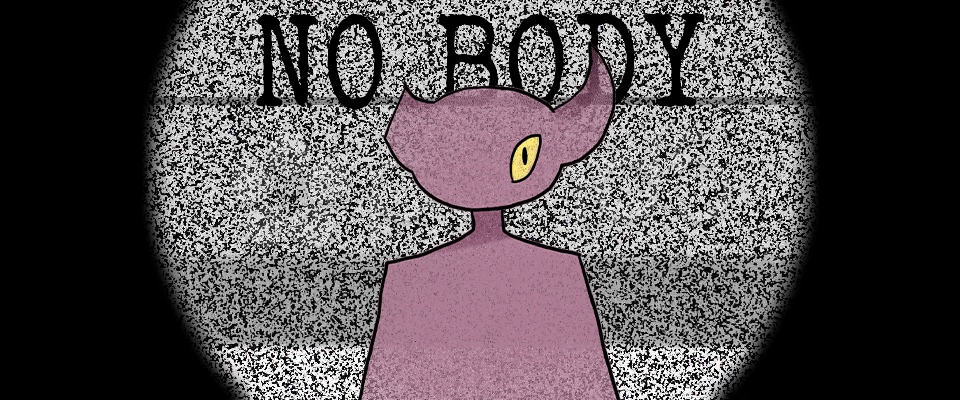 No Body
No Body is a game about sense of self, frustration, and trying to find inner peace.
You're you. You walk around your mind and you fight those pesky demons, just like you do every morning every day. This world just wasn't made for you or your body.
This game was made in about one month by a group of gender nonconforming people, mostly as a pet project and also for the TRANScendence Itch.io bundle.
Developers
Art, programming - Terry Nguyen (@deth2loremonger)
Audio - Ále Acevedo (@officialguey), Remi Cooper (@prinxess_pie)

Narrative - Ash Poprik (@ashleypoprik)
Get music here: https://pterae.bandcamp.com/album/no-body-ost
Attribution
Font "Another Typewriter" by Johan Holmdahl
Font "Thyromanes" by Herman Miller
Font "Remnant" by Chris Au
1ST POV AIO by Aedan Graves
Snaps Prototype Office by Unity